Awardees
Thanks to our many kind donors, sponsors, and grantors, we were able to award a total of $13,250 in scholarships and other special awards for Fall 2022.
We Proudly Present Our 2023 Awardees
Ms. Rebekah Bobo
National Honor Society
Varsity Basketball
Ms. Sierra Pryor
Wise H.S.
Upper Marlboro, MD
STEM Club Member
Lady Gryphons Member
Mr. Jamal Terry, Jr.
Wise H.S.
Upper Marlboro, MD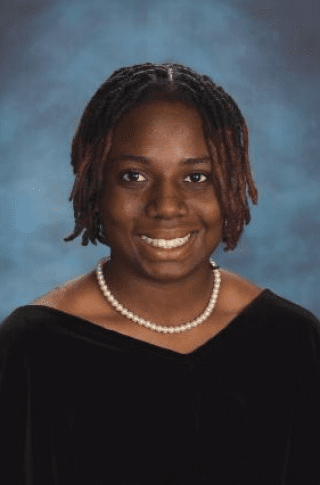 Ms. Sharese Thompson
Colonel Richardson H.S.
Federalsburg, MD
Girls Varsity Basketball MVP
National Technical Honor Society
Mr. Norman Trinidad
Riverdale Baptist H.S.
Upper Marlboro, MD
Distinguished Honor Roll
Capital Area Food Bank, Volunteer
We Also Fondly Remember Our Past Awardees
2022
$13,250 in Combined Scholarship Awards and Other Special Awards, to include Prior Year's Awardees
MS. KAMRYN JACKSON
Eleanor Roosevelt H.S. | Greenbelt, MD
MR. STEPHEN FORBIN
James Hubert Blake H.S. | Silver Spring, MD
Ms. Jamyn Jenkins
Bowie H.S. | Bowie, MD
2021
$9,750 in Combined Scholarship Awards and Other Special Awards, to include Prior Year's Awardees
Ms. Riyan Jones
Bishop McNamara H.S. | Forestville, MD
Ms. Ashley Pryor
Eleanor Roosevelt H.S. | Greenbelt, MD
Mr. Mesai Fulmore
Sherwood H.S. | Sandy Spring, MD
2020
$5,250 in Combined Scholarship Awards
Mr. Nasir Barnes
Charles Herbert Flowers H.S. | Springdale, MD
Mr. Chase Boulware
Charles Herbert Flowers H.S. | Springdale, MD
Mr. Maurice Moore, III
James Hubert Blake H.S. | Silver Spring, MD
Ms. Ololade Odutola
Charles Herbert Flowers H.S. | Springdale, MD
2019
$5,000 in Combined Scholarship Awards
MS. ADETOKUNBO AYODELE
Charles Herbert Flowers H.S. | Springdale, MD
Mr. Brian Berry
Central H.S. | Capitol Heights, MD
Ms. Kacey Brown
Eleanor Roosevelt H.S. | Greenbelt, MD
Mr. Hosea Robinson
Westlake H.S. | Waldorf, MD
5th Awardee Elects to
Remain Anonymous
2018
$4,000 in Combined Scholarship Awards
Mr. Oluwaseyi Ayodele
Largo H.S. | Upper Marlboro, MD
Mr. Ryan I. Freeman
Charles Herbert Flowers H.S. | Springdale, MD
Ms. Amber Sheffield
Gaithersburg H.S. | Gaithersburg, MD
Ms. Ashley Sheffield
Gaithersburg H.S. | Gaithersburg, MD
2017
$1,000 in Combined Scholarship Awards
Ms. Jasmine M. Stewart
Riverdale Baptist H.S. | Upper Marlboro, MD
2016
$1,000 in Combined Scholarship Awards
MR. SAMUEL ARIBILOLA
Crossland H.S. | Temple Hills, MD